About Capital Hair & Beauty
Capital Hair & Beauty started out in 1954 as a scissor sharpening company based in Brighton, East Sussex. Since then we have grown into the UK's largest independent supplier to Hairdressers, Beauty Therapists and Nail Technicians. We're known for our fantastic product range, great customer service and competitive prices. We are growing every year and now have 50 cash & carry stores throughout the UK and Ireland, please visit our store locator to find your nearest store.
A history of…
Capital was founded in 1954 by the father of our very own directors, Peter and Hamish Vans Agnew. He provided a scissor sharpening service in Brighton and made deliveries on his push bike! We've come a long way since then, here we take a look back at the history of Capital Hair & Beauty…
1950's
The company was founded in 1954 in Brighton and was known as D.E.L. Supplies. It provided professional hairdressing and animal grooming supplies, as well as a scissor & clipper sharpening service. It was originally created out of a company called Diamond Edge Ltd which still operates today in Brighton, independently from Capital.
1960's & 1970's
Peter and Hamish's father, Michael, subsequently provided self-service trade counters in Brighton and Catford (which operated until the early eighties).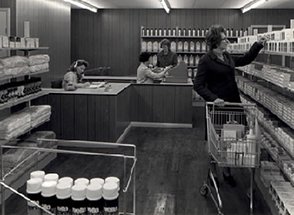 1980's
Peter and Hamish joined the team and our first cash & carry wholesale outlet was created in Hayes, Middlesex; moving away from relying on reps and easing cash flow problems from delayed payments. The company became known as Capital (Hair & Beauty), with a new logo to match, a reflection of the company's expansion into London. We also started serving customers on Sundays – the first to do so in the trade. Stores then opened in Hove, Kingston, Dagenham, Croydon, Bournemouth and Aldershot.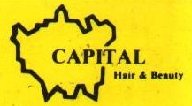 1990's
Peter and Hamish took over as directors of the company. Capital saw more outlets added in Gillingham, Portsmouth, Brierley Hill, Bristol, Walsall, Harrow, Southampton and Hoddesdon, as well as a new Head Office in Patcham, Brighton. In 1999 a direct sales team was established. Our logo also had a bit of a makeover to become the one you see today!
2000's
The start of a new century brought a new distribution warehouse in Dagenham and more store openings including Ipswich in 2001, Norwich in 2002, followed by Eastbourne and Wolverhampton in 2003.
In 2004 Capital's first eCommerce website was launched and in 2005 we branched out by providing our first training courses to encourage customers to pick up new skills and broaden expertise, plus give them a chance to meet new people in the business and share tips!
Our store in Ashford opened in 2006, and in 2008 we branched out into northern England and Scotland with openings in East Kilbride, Aberdeen, Carlisle, Glasgow (Hillington) and Edinburgh. Glasgow (Central) opened in 2009 and in response to customer demand, Aberdeen relocated to a larger & more convenient unit, as did our distribution centre and website operations during the summer of 2009. Our store in Crawley also opened at the end of the year.
2010's
2010 saw our first store open in Northern Ireland (Derry), then very soon after followed by our first store in the Republic of Ireland (Dublin), our 30th store! That year also saw the launch of our all-new website, this was our first completely new website since 2004 (although it went through a couple of facelift's during that time) and enabled us to provide a much better all-round and easy to use service to our customers. In 2012 we opened our store in Tunbridge Wells.
2013 saw the opening of our second Irish store in Croke Park (Dublin North), and also the release of our first mobile website. Designed specifically for viewing on a mobile phone, it makes ordering on the go easy, quick and secure! Customers visiting our website from a mobile phone will automatically be taken to the mobile website.
Late 2013 also saw the opening of our new flagship store and Head Office in Hollingbury, Brighton.
We've been very busy this year so far having opened our 34th store in Oxford, launched our online blog and also redesigned our websites to give them a fresh new look whilst making them even easier to use.
2014 marks our 60th year as a trade only wholesaler to the hair and beauty industry! To mark this special occasion we ran VAT free birthday offers for our customers and we're celebrating our 60th Christmas with an
iPad giveaway
.
Acquired by Capital Hair & Beauty in 2014, Pompadour is now part of the largest independent supplier to the hair and beauty trade in the UK. Like Capital, Pompadour provides a huge range of products at great prices with unbeatable customer service and also prides itself in only supplying to the TRADE. With Pompadour sites in Derby, Lincoln, Mansfield and Nottingham we are able to supply hair & beauty products across the East Midlands.
In 2016 we opened our second Capital Local store at Worthing, as well as a brand new store in Peterborough. In Ireland, we acquired Essential Salon Supplies which allowed us to launched our 3rd Irish store, in Limerick.
2017 M&S Hair & Beauty Supplies became part of the Capital Hair & Beauty group, with 9 superstores throughout the north of England and Scotland. M&S stock a huge range of professional hairdressing & beauty products including salon furniture and equipment. Come visit us at Chester, Edinburgh, Leeds, Liverpool, Manchester. Newcastle, Preston, Stockport or Warrington.